30-Hour Initiative
The 30 hour initiative is a way for all players and their families to support the Andover Volleyball Program through volunteering. Each player and her respective family/friends are encouraged to donate 30 hours of time toward the program.
** 2020 Exception for new players only: Volunteer contribution is 15 hours. Returning players volunteer contribution is 30 hours.
Time is awarded through a variety of opportunities. Examples include working concessions, line judging, contributing goods for our Bake Sales, and Booster Club Meetings. You may sign up for available volunteer hours here: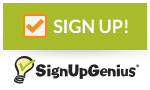 Your 30 volunteer hours are earned from January 1 to December 31. Hours for the 2020 season started on January 1, 2020.
Volunteer hours are updated on this Google sheet. If you feel your hours listed are incorrect please contact avbooster.vp1@aol.com to get them updated.