Volunteer Opportunities
Each player / family needs to contribute 30 hours of volunteer time each year, to help our volleyball program run smoothly. Click on the links below to sign up for specific events during the 2020 season in order to meet your volunteer initiative hours.
A note
from Coach Huberty about February Tournaments and volunteer hours!
The Huskies Booster Club Vice President is responsible for tracking hours. If you have questions or see any discrepancy with your hours, feel free to contact the Vice President
avbooster.vp1@aol.comm
2020 Volunteer Opportunities
Please use this link to sign up for available volunteer positions, such as Bake Sale items for home games, Concession stand hours, Presidents' Day Tourney and more, as the events become available: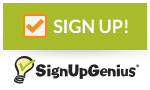 Upcoming Volunteer Opportunities for 2020:
Summer Camp – Players in grades 10-12 can sign up to help with the summer camp (TBA)
Bake Sale (10-hour limit per calendar year) –  1 dozen baked items = 1 hour volunteer time for Home Games and tournaments
Concession Stand or Line Judging for Home Games
Team Photographer – Need photos for program, end of year video. 15 Volunteer hours
Team Parent – Coordinate communications across team and parents. 15 Volunteer hours
Volleyball Banquet – November 2020
Booster Club Meeting Attendance – typically 1 – 1.5 hours toward your 30-hour initiative
Program Committee
Each year the Andover volleyball team prints a 4-color program that's handed out at all of our home games.
We're always looking for committee members to help with contacting local business to advertise in the program and / or on our web page. It's an easy way to get your volunteer hours in. The committee will meet periodically over the summer.
The final product is due to the printer in early September after the teams have been selected and the professional photos of the seniors completed.
If you are interested or have questions, please contact the AVB Booster Club President at avbbooster.president@aol.com
If you or any local business you know would like to advertise in the volleyball program, please see the attached flyer for details.